2023 Alberta Film & Television (Rosie) Awards
AMPIA announces the 2023 Alberta Film & Television (Rosie) Awards, Celebrating 50 years of dazzling Alberta Productions!
ROSIE AWARD TICKETS ARE SOLD OUT!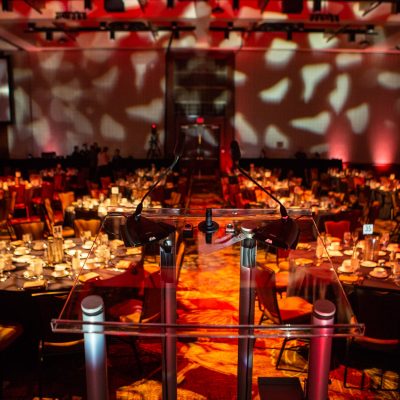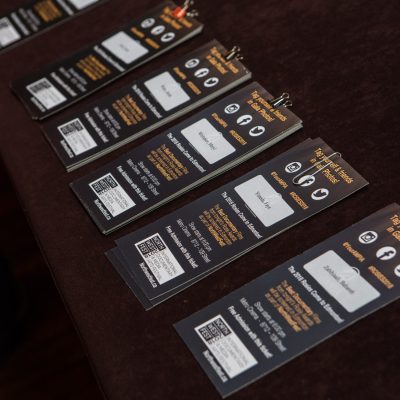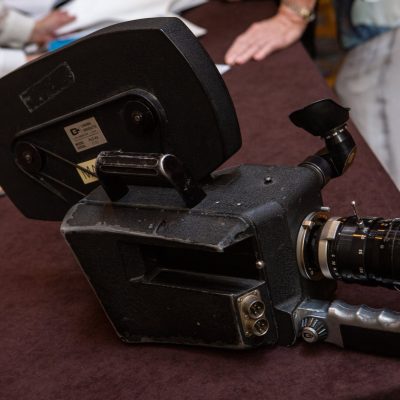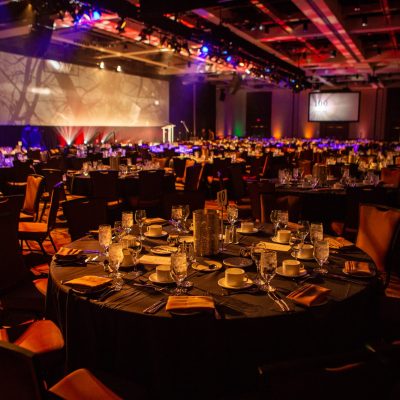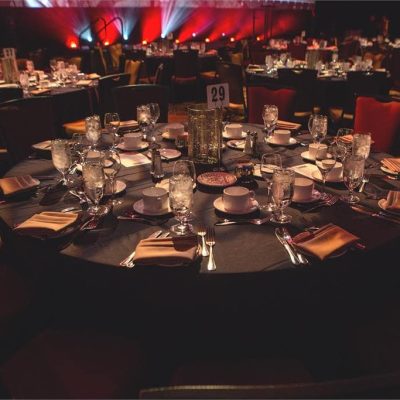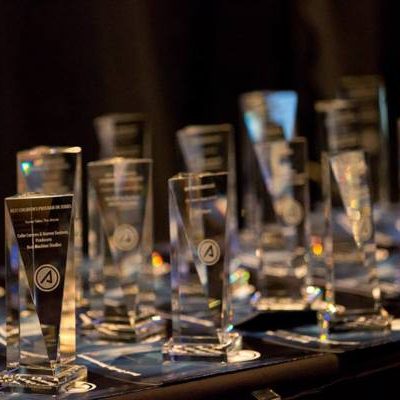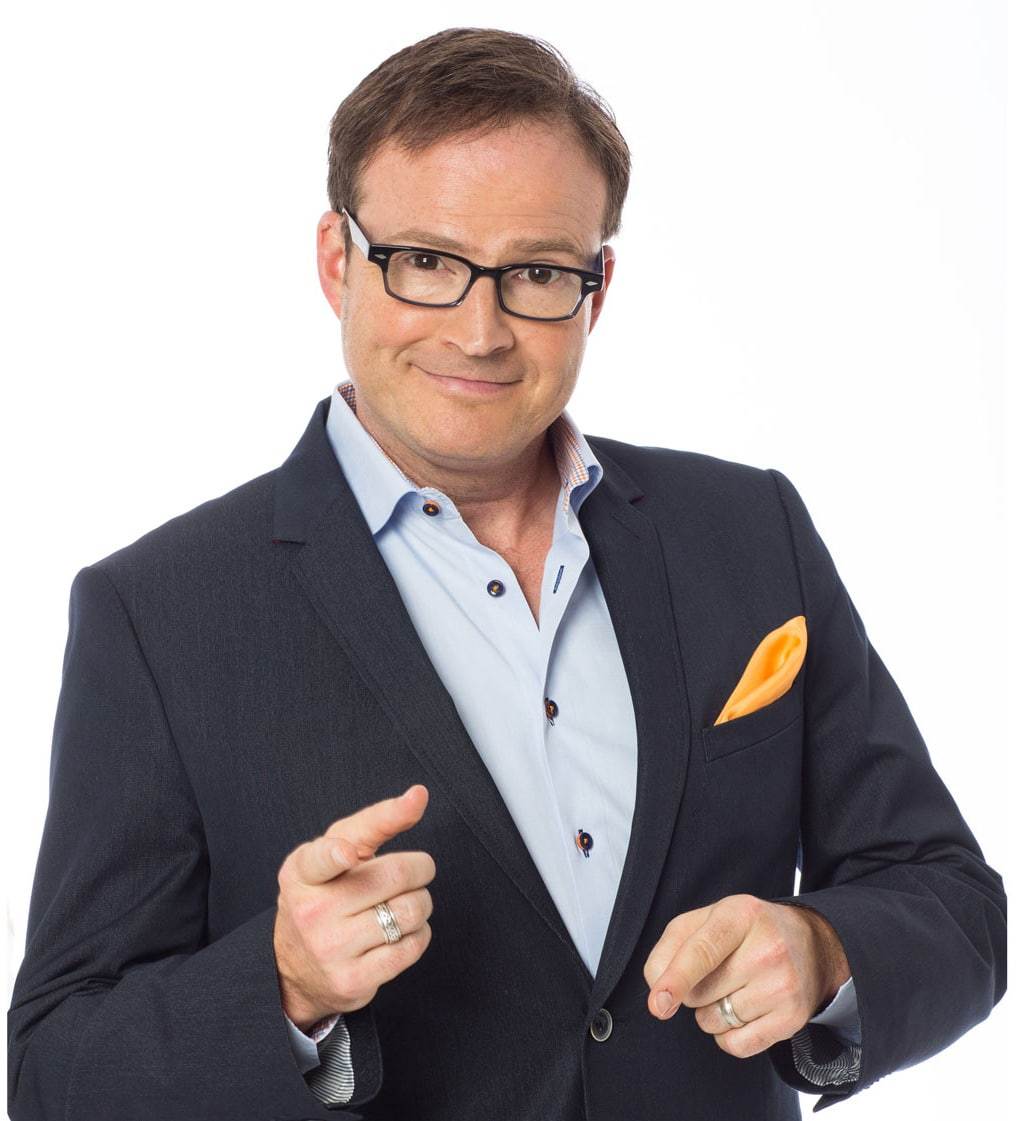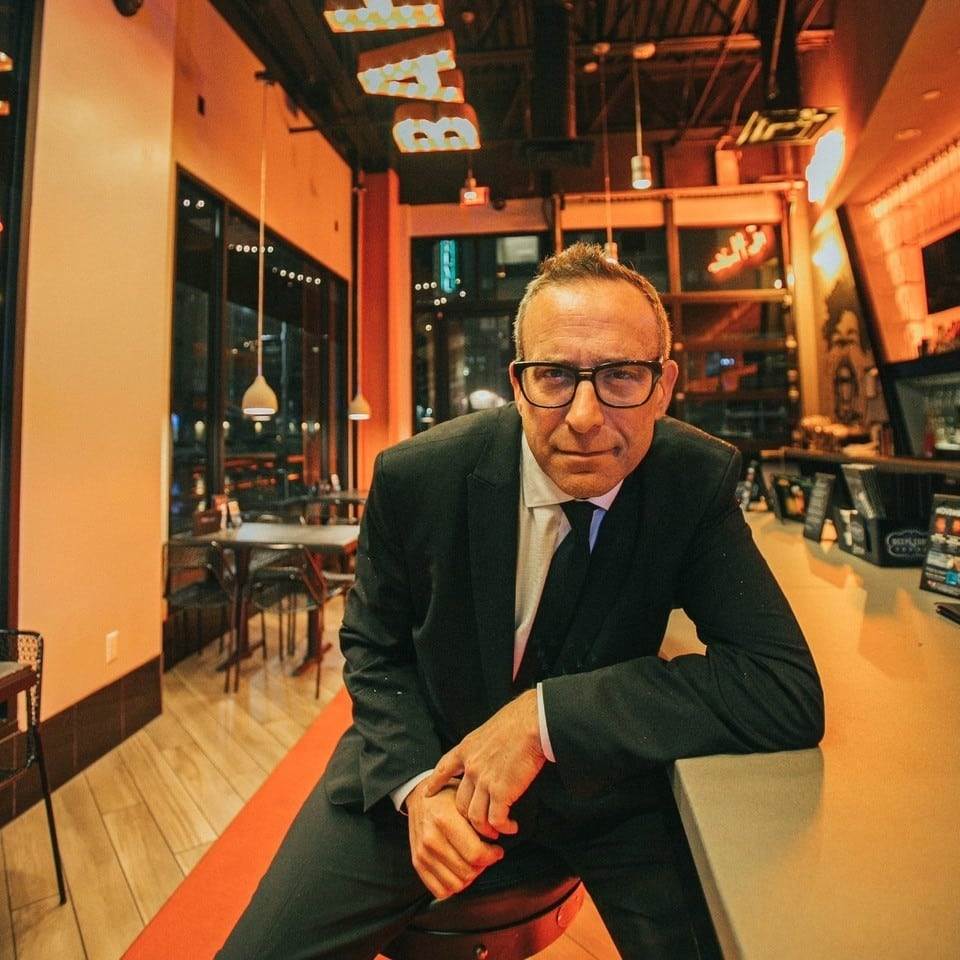 The Alberta Media Production Industries Association (AMPIA) is pleased to announce their finalists for the 2023 Alberta Film & Television Awards, celebrating excellence and outstanding achievement in Alberta's screen industries.
The Rosies will be held in Edmonton over two celebrations on Saturday September 30, 2023.
The afternoon show will celebrate the following categories: Class Awards – Public Service Announcement, Promotional Production, Narrative Game/Interactive Project, Corporate Production Under $30K, Corporate Production Over $30K, Educational, Fil Fraser Student Production, Children's Program or Series, Commercial Under $20K and Commercial Over $20K. Craft Awards – Host, Narrator, Animator/Motion Graphic Artist, Make-Up/Hair Artist, Costume Designer, Screenwriter(s), Editors, Visual Effects, Production Designer/ Art Director and Stunt Performer. This award show will take place at The Comic Strip, located in West Edmonton Mall, 8882 – 170th Street Unit #1646 Bourbon Street. Doors Open at 2:00 Show starts at 2:30 MST and is hosted by the Comic Strips' very own Rick Bronson.
Our evening gala will showcase the best and brightest in the following categories: Class Awards – Cultural Diversity, Musical/Comedy and/or Variety, Music Video, Information/Lifestyle &/or Web Series, Documentary under and over 30 Minutes, Documentary Series, Scripted Under 30 Minutes, Scripted Series/Mini-Series and Scripted Feature. Craft Awards – Overall Sound, Musical Score (Scripted/Documentary), Cinematographer, Performance (Male/Nonbinary), Performance (Female/Nonbinary), Director. Located just a short drive from West Edmonton (shuttles also available) the evening show will be held at River Cree Resort and Casino, 300 East Lapotac Blvd, Enoch Alberta. Doors Open at 7:30 Show Starts at 8:00 MST.
We are thrilled to announce that our evening Host will be award-winning Canadian comic, Steve Patterson. Steve is a stand-up comedian, actor, writer, television and radio host, and television producer, best known for hosting the hit show The Debaters. With more than 25 years of performing, including numerous Just for Laughs galas and a Rosie award show, we are thrilled to have him back for our 50th Anniversary.
As for who is up for the 52 prestigious Rosie Awards; a total of 541 entries were received resulting in 344 total finalists chosen by our juries.
Calgary productions represent 181 of this year's finalists, Edmonton with 100, and the remainder
from Sherwood Park, Grand Cache, Okotoks and Spruce Grove.
These productions, from commercials, new media, and both long and short form fiction and documentary are vying for 20 Class awards. In addition, Alberta's talented screenwriters, costume and production designers, cinematographers, editors, directors, make-up artists, special effects artists, sound technicians and composers are competing in 32 Craft categories.
Northern Gateway Films (Edmonton), SEVEN24 Films (Calgary) and Sticks & Stones (Edmonton) had the most overall finalists with more than 15 nominations each. The top two individual productions with the ten nominations each, are Dark Nature from Peterson Polaris Corp & Nika Productions and Father of Nations from Thousand Year Films, both from Calgary.
The Alberta Film & Television Awards, aka The Rosies, is the oldest live film and television awards event in Canada, honouring its provincial production industry. In order to qualify for an Alberta Film & Television Award a production must be produced or co-produced by a production company based in Alberta. For any craftsperson to be eligible they must have been a resident of Alberta for the 2022 calendar year.
"I am delighted with the outstanding response to our call for nominations." says Chris Duncan, AMPIA board member and Chair of the Rosie Awards. "Alberta is home to extraordinarily talented crews who have been nominated for more than 50 Academy Awards and received 22 Emmy Award wins… more than any other jurisdiction in Canada. It's unquestionable that our province will continue to see unprecedented growth in the media and film industry".
The complete list of nominees for the 2022 Alberta Film & Television Awards can be found here.
Attendees! Don't Forget to Print your Tickets!
(Your Completed Order is Your Ticket)
For Hotel Reservations at the River Cree Please Call: 1-844-425-2733 (24/7)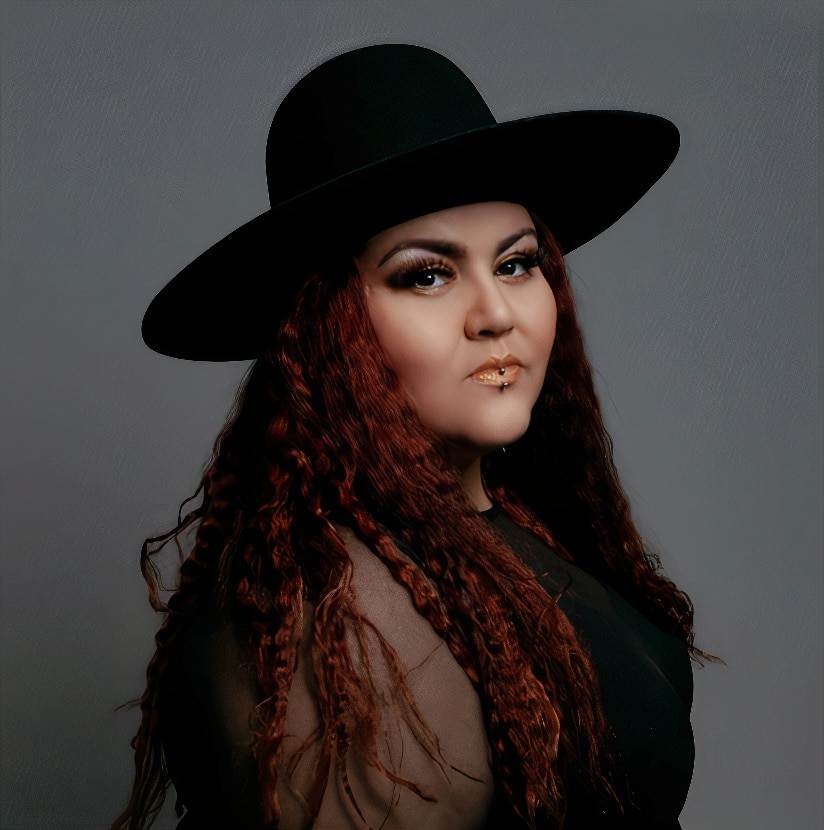 DJ Kookum – Our Live DJ @ The 50th Anniversary Rosie's
Cheyanna Kootenhayoo AKA Kookum is a DJ and multi media maker from the Alexis Nakota Sioux Nation, and Cold Lake First Nations, their maternal Denesuline traditional territory. Based out of Vancouver BC, Kookum has been making a name for their self across the country and is no stranger in the community.
Kookum is an open format DJ inspired by EDM and Hip Hop music. This diverse-mix-diva is a force on the decks and always keeps the party hype, fresh, and unpredictable.
Kookum tours nationally and internationally with the Snotty Nose Rez Kids. Holds down weekly DJ residencies. Facilitates videography and DJ workshops, operates sound and lighting for community dance parties, and works with youth as a DJ mentor. You can also catch DJ Kookum performing virtually for online festivals, curating online events, hosting online workshops, making beats in the studio, and selling merchandise on their online store.
Kookum has been a video editor for just over 10 years editing television, documentaries and promotional videos. Kookum is also the music supervisor for the children's television series called 'Coyote Science' and host's the Immersive Knowledge Transfer Podcast produced by the Indigenous Matriarchs 4 Media Lab.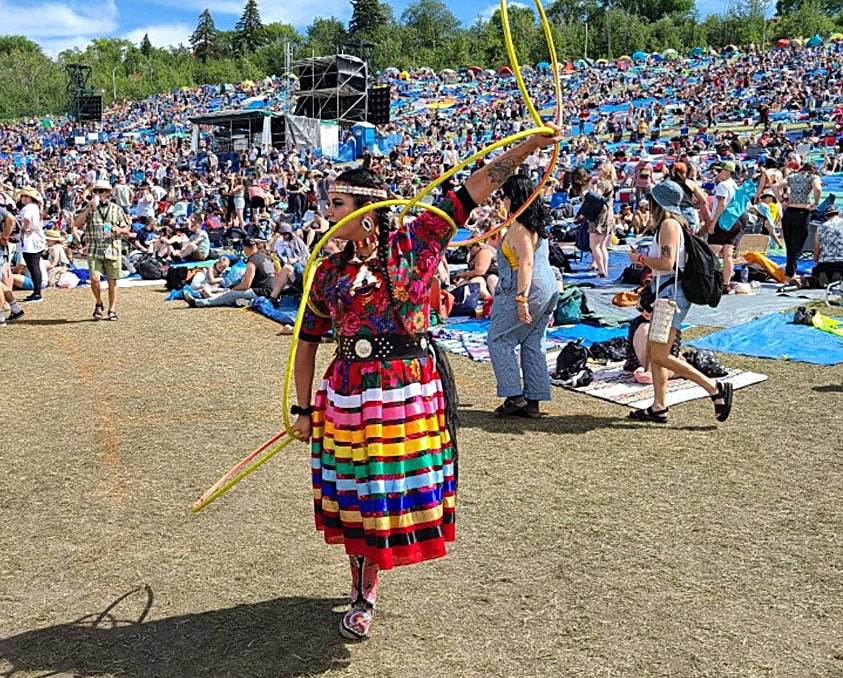 Alicia Chevonne
, a young
Nehiyo Iskwew
sharing her rich
Cree
and
Carrier
heritage through the mesmerizing art of traditional dance.
Alicia dances the
woman's fancy shawl dance
, the
jingle dress healing dance
, and the captivating
hoop dance
. Her mission is to spread cultural teachings far and wide, touching the hearts of all generations, especially our youth.
Don't miss the chance to experience these remarkable artists live at the Alberta Film and Television Awards Evening Gala!