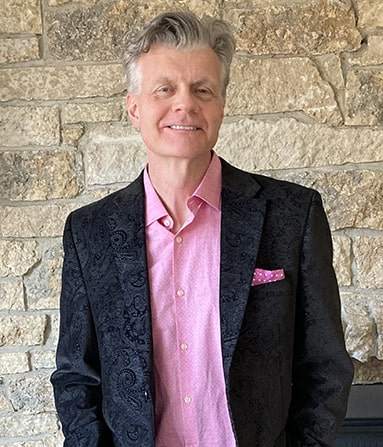 Co-Chair – Brent Kawchuk
An industry veteran, independent producer Brent Kawchuk has written and produced award-winning television programming for networks across Canada. Brent has worked with advertising agencies and marketing departments across Canada to create hundreds of commercials, cinema, digital and interactive corporate pieces for brands such as Tim Hortons, Subway, McDonald's, Ford, Chevrolet, Western Canada Lotteries, Fountain Tire, Sport Chek, SGI, ATB  and several Canadian Heritage Minutes. Before entering television, Brent spent four years as a teacher in Calgary and holds a Bachelor of Education degree. He also holds a Bachelor of Journalism with Distinction.
Brent has also directed and produced shows and documentaries such as X-Change, which explores the experiences of an Alberta 'redneck' and a Quebec separatist as they swap lives for 10 days. Its sequel, God Only Knows: Same-Sex Marriage, won an AMPIA Award for best documentary. It also received a prestigious Rocky Award at the Banff International Television Festival.
Brent received a Gemini nomination for S, a fun and engaging documentary on the legendary Walter Ostanek that he produced and co-wrote.  He currently has produced four Canadian Heritage Minutes as well as the performance documentary Balletlujah which explores the life and music of kd lang, which won a 2016 Canadian Screen Award. Brent has produced many other live music, award and performance specials such as the CCMAs and ECMAs and oversaw well over 100 hours of programming for Telus, produced across Alberta and BC.
In the film world, he has co-written and co-produced the independent feature length movie, American Beer, and won the prestigious drama prize from the National Screen Institute for a film called Saint Bernadette of Bingo. He has also acted as producer on Come True, Range Roads and Stephen King's In the Tall Grass.
Brent has sat on juries for the CSA Awards, CIFF and Yorkton Festival. He has served for five years as part of the Ad Rodeo Society and has just completed his fifth year for AMPIA, most recently serving as the Events Committee Chair.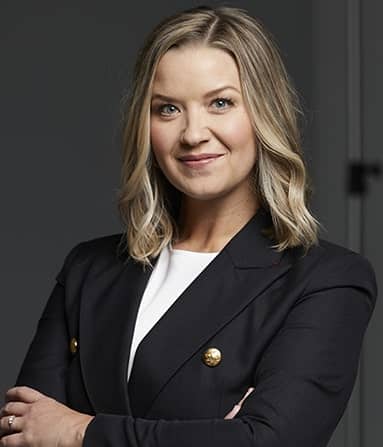 Co-Chair and Treasurer – Janet Morhart
Janet is the Chief Operating Officer and Co-Executive Producer at Prairie Dog Film + Television. Janet supports the Showrunner by helping produce the television series, providing feedback and notes on scripts, pitches, media, and the development of future projects. She focuses on business matters and is responsible for all aspects of accounting and business affairs, including financing, budgeting, cost reporting, cashflow, and contracts, as well as the overall corporate operations.
Janet is educated as a Chartered Professional Accountant (CPA), Certified Management Accountant (CMA) and has a Bachelor's Degree in Accounting and Applied Business Administration from Mount Royal University in Calgary, Alberta. She began her Accounting career in 2003, shifting her focus to the Film & Television industry in 2006. Since then, her experience has led her to work on multiple dramatic television series, feature films, a movie of the week, short films, documentaries, docu-series, a lifestyle TV series, promotional videos, web/television commercials, public service announcements and corporate event videos. These projects have aired on NETFLIX, Amazon Prime Video, Hulu, CBC, Rogers, ABC, CTV, APTN, BRAVO, CMT Live, Discovery Channel, ESPN, The Food Network, Muchmusic, and OMNI.
Janet was recently acknowledged by CPA Alberta with an Early Achievement Award in 2020, was celebrated as one of Avenue Magazine's Top 40 Under 40 in 2019 and received a Community Service Award for her volunteering efforts in 2018. Janet is currently the Treasurer on the Board of the Alberta Media Production Industries Association (AMPIA) and is a member of the Canada Media Producers Association, and Women in Film & Television Alberta (WIFTA).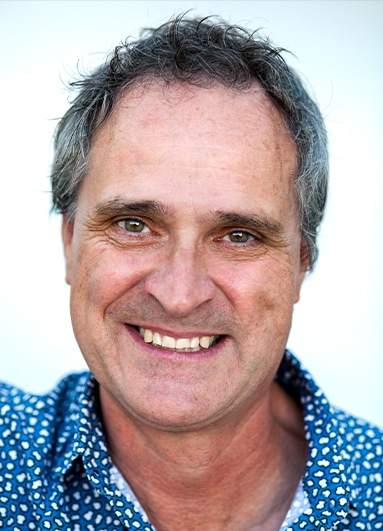 Vice-Chair South – Dave Schultz
Dave Schultz is a Canadian born creator specializing in the writing, directing, and producing of character-driven drama. His feature films include the cult classic JET BOY, the vampire adventure RUFUS, and the family drama CONSIDERING LOVE & OTHER MAGIC. Other writing and directing credits include the rock'n'roll period drama 45 RPM, and the Nicolas Cage sci-fi THE HUMANITY BUREAU. Projects in development include THE GARDEN, MAROONED ON PLANET EARTH, and the trans-teen drama THE SUMMER I PLAYED OPHELIA. Dave Schultz lives and works in Calgary, Alberta.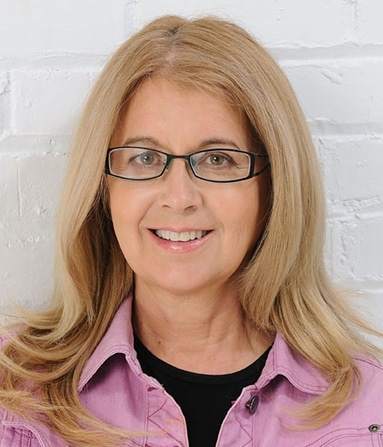 Vice-Chair North – Bonnie Thompson
Bonnie Thompson is a veteran Canadian film producer. For three decades she worked with the National Film Board, collaborating with film/media makers and producers on documentary, animation, and interactive projects. She now produces independently with her company, Dreaming Bird Productions. Her work, screened nationally and internationally at festivals and on big and small screens, has been awarded multiple prestigious awards, including the animated short animation Wildlife, nominated for a 2012 Academy Award; the feature doc Angry Inuk, winner of the 2016 Hot Docs Audience Award, Best Documentary Award at ImagiNative and TIFF People's Choice Award; the PBS NOVA doc Transplanting Hope nominated for an Emmy; and nîpawistamâsowin: We Will Stand Up, Opening Night film at Hot Docs 2019, winner of Hot Docs Best Canadian Documentary, and 2020 CSA Best Feature Length Documentary. Thompson's work always has a strong social issue component and pushes boundaries in both form and content.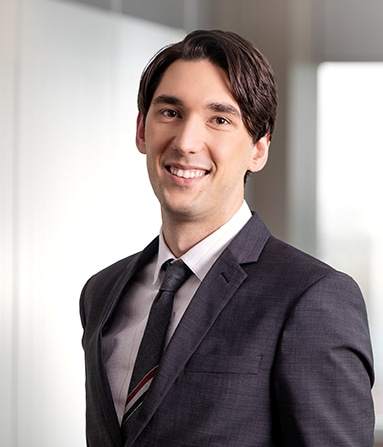 Secretary – Cohen Mill
Born and raised in Spruce Grove, Alberta, Cohen obtained his BA (Hon) in 2016 and his JD in 2019 from the University of Alberta. His practice focuses on intellectual property law, general litigation, and employment law.
Cohen volunteered in law school as a mentor to junior law students, sharing his experiences with to help them navigate midterms, finals and recruitment periods. Cohen enjoys cooking, shopping, attending concerts and travelling, most recently to Japan and Korea, and can sometimes be found bouldering or playing video games.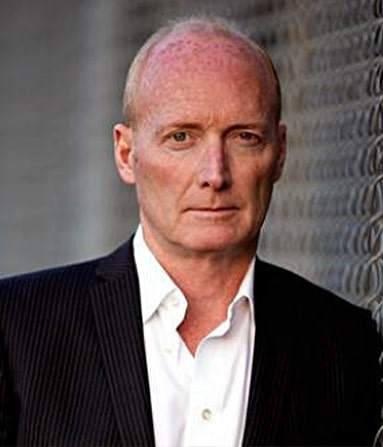 Chris Duncan
Chris Duncan is a passionate communications and media executive with 30 + years of experience in business development, broadcasting and people management. Customer-focused entrepreneur with an expansive list of professional contacts in business, industry, politics and media. Superior communications and interpersonal skills with a high level of integrity. Demonstrated expertise in: Human Resources; Strategic Planning; Networking; Project Management; Negotiation; Cold Calling; Video Production; Live and Virtual Events and Social Media. Recent positions include: Production World, Edmonton – Director of Studio Services (current), Shaw TV, Western Canada – Regional Television Manager, CityTV, Calgary – News Director/Operations Manager, CityTV-A-Channel, Edmonton – News Director, CityTV, Calgary – News Director/Operations Manager and CityTV-A-Channel, Edmonton – News Director.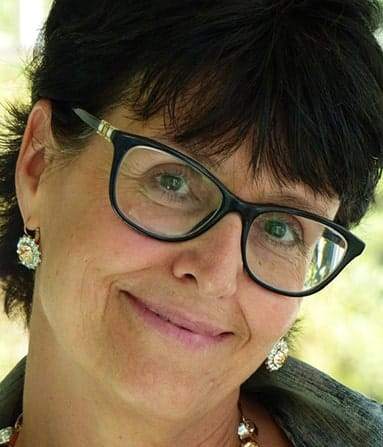 Connie Edwards
Connie Edwards brings many years of diverse experience as a Producer, Director and Writer to her award-winning career in television and series production. Her most recent production, The Musical Animal, which Ms. Edwards produced, directed and co wrote, is her fourth program for CBC's The Nature of Things. It follows the award winning The Nature of Invention. Ms. Edwards produced and directed the multi award winning I Got Rhythm: The Science of Song which followed on the heels of her international award winning documentary Survival of The Fabulous!
Ms. Edwards has been a Creative Producer, Creative Director for a variety of projects including the Gemini Award winning series Taking It Off and X Weighted (Anaid Productions), as well as a director on the award-winning Family Restaurant, Seasons I – III (Anaid Productions). Ms. Edwards produced and directed the one-hour award winning documentary Final Curtain and produced The Millionaires' Club a one-hour documentary about lottery winners. She was co producer of RIP Great Cemeteries of the World, a 26-part half-hour series for PRIME TV that included two one-hours for Discovery Travel US.  She also wrote and produced the one-hour television documentary Who is Watching the Children? Ms. Edwards also received a Gold Remi for Directing Shooter on Campus: Know You Can Survive while her program You Don't Know What You Don't Know was a finalist for The Japan Prize.
Passionate and dedicated, Ms. Edwards is a tireless advocate for the production industry. Past President and former long time Board Member of the Alberta Media Producers Industry Association, she has served for many years on the Canadian Media Producer's Broadcast and Regulatory Affairs Committee and the CMPA Documentary Committee. She also serves on the Advocacy Committee for DOC – The Documentary Organization of Canada. In addition, she served for 5 years on the Edmonton John Howard Society Board and is Past President of the Board of the CTV Good Neighbour Fund where she served for 10 years. In 2006 she was honoured with an RBC Canadian Woman Entrepreneur of the Year nomination.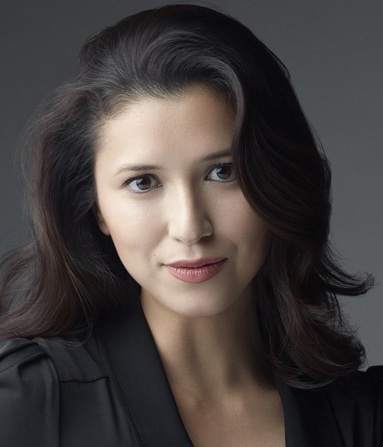 Justine Gamez-Huckabay
Justine Gamez-Huckabay is the President & Founder of Intercommunicate, a strategic marketing and communications firm helping entertainment and technology clients navigate international media.
Justine is an Award Winning International Publicist, who worked in Worldwide Marketing for Warner Bros. Pictures in Los Angeles. She led successful theatrical film campaigns such as The Hobbit trilogy, Gravity, Argo, Man Of Steel, San Andreas, among others. Her extensive global media experience was established through daily communication with top-tier international media in 75+ territories and consistent travel to key film markets, 15+ countries each year across North and South America, Europe, Asia, Middle East and Pacific. Justine has worked on over 100 projects from films to episodic content, commercial blockbusters to artistic festival selections promoting them all over the world. In addition to working with traditional content, Justine is passionate about the convergence of entertainment and technology working with new media formats. She promotes XR works internationally at events including Sundance Film Festival, SXSW, Tribeca Film Festival and Venice Film Festival. She started her career at 20th Century Fox in New York and Paramount Pictures in Los Angeles.
Following Warner Bros., Justine was the Head of Strategic Communications and Marketing at the British Embassy for the British Council in Washington D.C. She focused on the United Kingdom's arts, culture, education and civil society priorities with the United States before moving to Canada with her husband.
Justine is currently an AMPIA Board Member in Alberta. In Italy, she is a tutor for the Biennale College Cinema dedicated to the education of emerging filmmakers for La Biennale di Venezia. In collaboration with the Torino Film Lab and festival executives from Sundance, Cannes, Venice and Dubai Film Festival, Justine is working with the Red Sea Film Festival in Saudi Arabia, helping to re-open the Saudi film market after being closed for nearly 30 years. She is also a tutor for the Red Sea Lodge, working with Arab filmmakers.
Justine is a three-time honoree by the IATSE International Cinematographers Guild in the United States. She is a Senior Publicist for Local 669 in Canada and Local 600 in the United States. In London, Justine was nominated for the Women of the Future Awards, celebrating Britain's future pipeline of influential leaders.
Justine graduated with an MBA from the University of Oxford in England. For undergraduate studies, she completed a Business Marketing degree at the University of Notre Dame in the United States.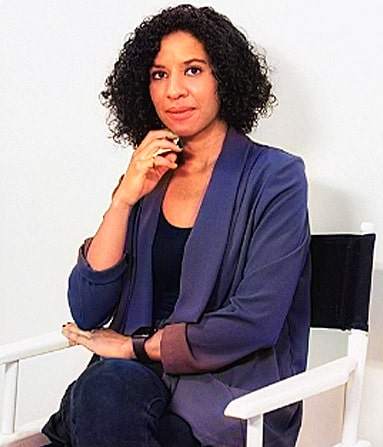 Nauzanin Knight
Nauzanin Knight is a Canadian woman of Caribbean and Middle Eastern descent. Her nuanced stories reflect the uniqueness of her heritage as well as her international life. She strives with every project she undertakes, whether fictional or factual, to draw attention to pressing social issues and influence the current discourses of society. Nauzanin completed her MSc at University College London, in the UK, and began her career in creative writing, publishing her non-fiction book "State Terrorism in Iran: understanding the case of the Iranian Bahá'í Community", before directing her attention to film projects. Nauzanin is a Women in the Director's Chair (WIDC; 2020), Whistler Film Festival Doc Lab (2019), BANFF Spark Accelerator for Women in the Business of Media (2020), and Rogers Sports & Media/ReelWorld Level-Up Writer's Program Alumna. Nauzanin is Executive Producer of 1844 Studios, a film production company which is dedicated to fostering international artistic collaborations and exposing striking stories which tell us about the universality of human emotion despite diversity of human experience. She also currently hold the position of script coordinator on CityTV's Hudson & Rex Season V.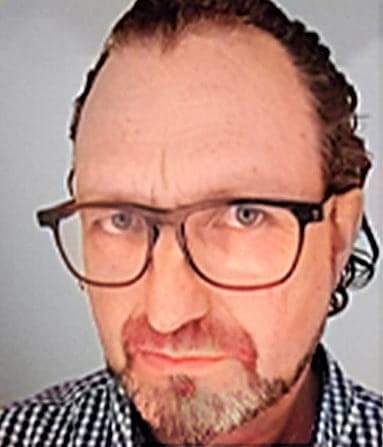 Barry Morrissette
Barry brings 20 years' experience developing and growing businesses and organizations around the world.  The experiences and knowledge base has allowed Barry to develop key visions and engagement strategies designed to provide new relationships and partnerships that on a global stage have become very successful for his clients.  From consulting with companies developing new revenue streams based on Video on Demand to providing long term visions in looking at new ways to engage technology for Television and Digital Platforms to gaming, XR and VR Technologies.  Barry through his experience working with some of the largest Film and Entertainment companies provides the experience and knowledge from producing to business development, and always understanding the opportunities entertainment can provide an economy and a return on investment for his investors.
Currently Barry is working on an Independent Media fund with ATB to help Alberta based Producers be successful. And has recently launched  IndigTECH Destiny, an opportunity to share and come together in creating technology within Indigenous culture, with a goal to learn, and grow together.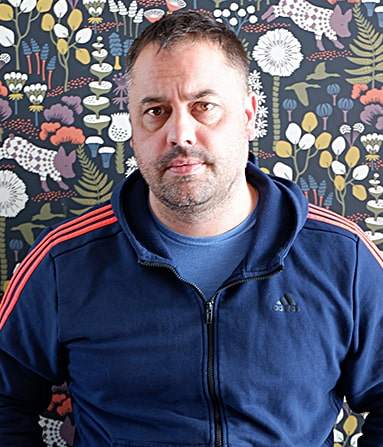 Michael Peterson
Writer/director/producer Michael Peterson graduated from the 2013 Canadian Film Centre Directors Lab and has a Master of Arts from The University of North Carolina. As a director he primarily works in comedy and horror, and continues to make a name for himself as one of Canada's top genre filmmakers.
He began his career making documentary films, and then moved into scripted with two feature films, Lloyd the Conqueror, a LARP sports comedy, and the horror, Knuckleball, starring Michael Ironside and Munro Chambers, which won an Audience Award at Fantasia Film Festival. For TV he has directed half-hour comedy including Tiny Plastic Men – Season 4, and episodes of Caution: May Contain Nuts.
Also, a successful producer and writer, Michael is constantly developing new projects and collaborating with other creatives; including executive producing CSA-nominated CBC Gem hip-hop comedy web series, Ming's Dynasty. Mostly, he loves the collaborative process, and a cinephile who loves a creative challenge.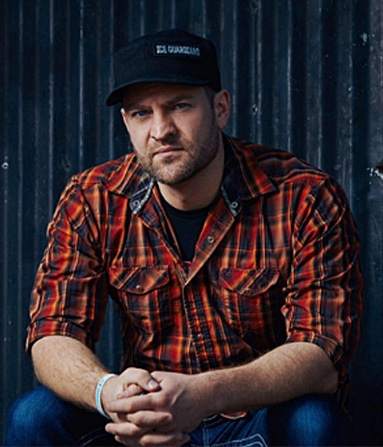 Adam Scorgie
Adam Scorgie Plan A has always been to work hard, be humble and take chances; and it has worked tremendously to date.  A father of 3, a loving husband and an acclaimed documentarian, Adam has an astonishing ability to balance his relentless work schedule and his invaluable family time.
To date, Adam has produced ten feature films, with two features currently in post-production including 'Inmate #1: The Rise of Danny Trejo' and 'Bisping', an in-depth look at the life of UFC legend Michael Bisping. His leadership and loyalty to his team has ensured that his future films guarantee to impress and inspire those who watch them.