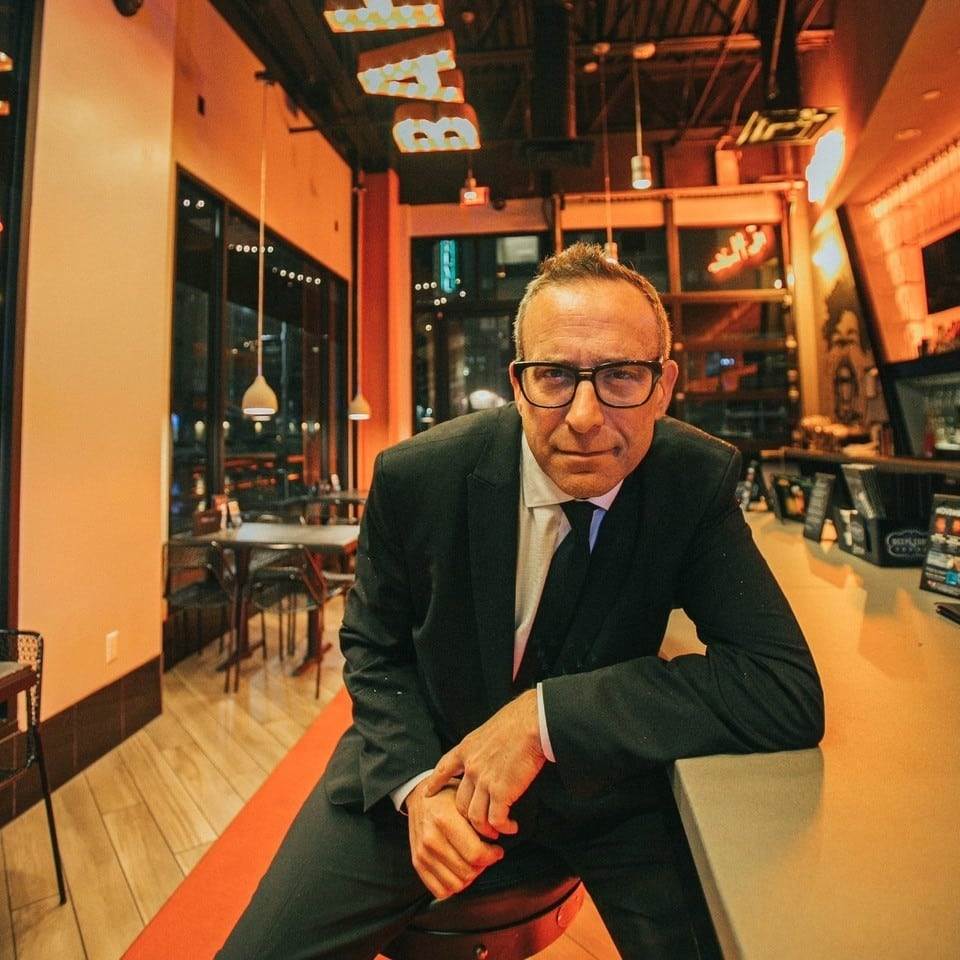 Rick Bronson is an award winning Comedian, Magician, TV Host, Writer, Producer, Musician and Taxidermist. But more than anything else, he's funny. Just ask him – He'll probably say that he's "pretty much f&%$ing awesome at almost everything." He was going to put that on his business card but he didn't want the added expense of two sided printing. (if you're under 30, business cards are what people used before Social Media).
His one-man show has earned him 8 COCA Comedian of the Year awards. He won an AMPIA award for Best TV Host for his work on the award-winning travel series, The Tourist. His one-hour special for The Comedy Network and CTV was the highest rated in the network's history. He was also nominated Best Comic at the first ever Canadian Comedy Awards.
Rick's credits include a starring role in the Canadian feature film Sureshot Dombrowski; Hosting the international travel series The Tourist; Co-Hosting a National talk show Help! TV; Appearances at the Just for Laughs comedy festival; Multiple comedy specials on countless networks and a well received performance at the Goldberg Bar Mitzvah.
He has worked with President Bill Clinton; Spinal Tap (not on the same bill); Martin Short; The Smothers Brothers; Dr. Phil (don't ask); Lance Armstrong; Mark Burnett and countless more fascinating people.
Rick owns and operates some of North America's top comedy clubs – The Comic Strip in West Edmonton Mall and the House of Comedy with locations in Minnesota at Mall of America, Detroit, Phoenix, Vancouver and Plano. His 1920's Hollywood themed speakeasy concept – Gin & Reel is one of the most popular venues in Phoenix – with eyes on more locations across the country.
In his spare time Rick plays piano, saxophone, skis, golfs, plays softball, squash and moves things with the power of his mind…(very small things).
Specialties: Networking, marketing, advertising, communications