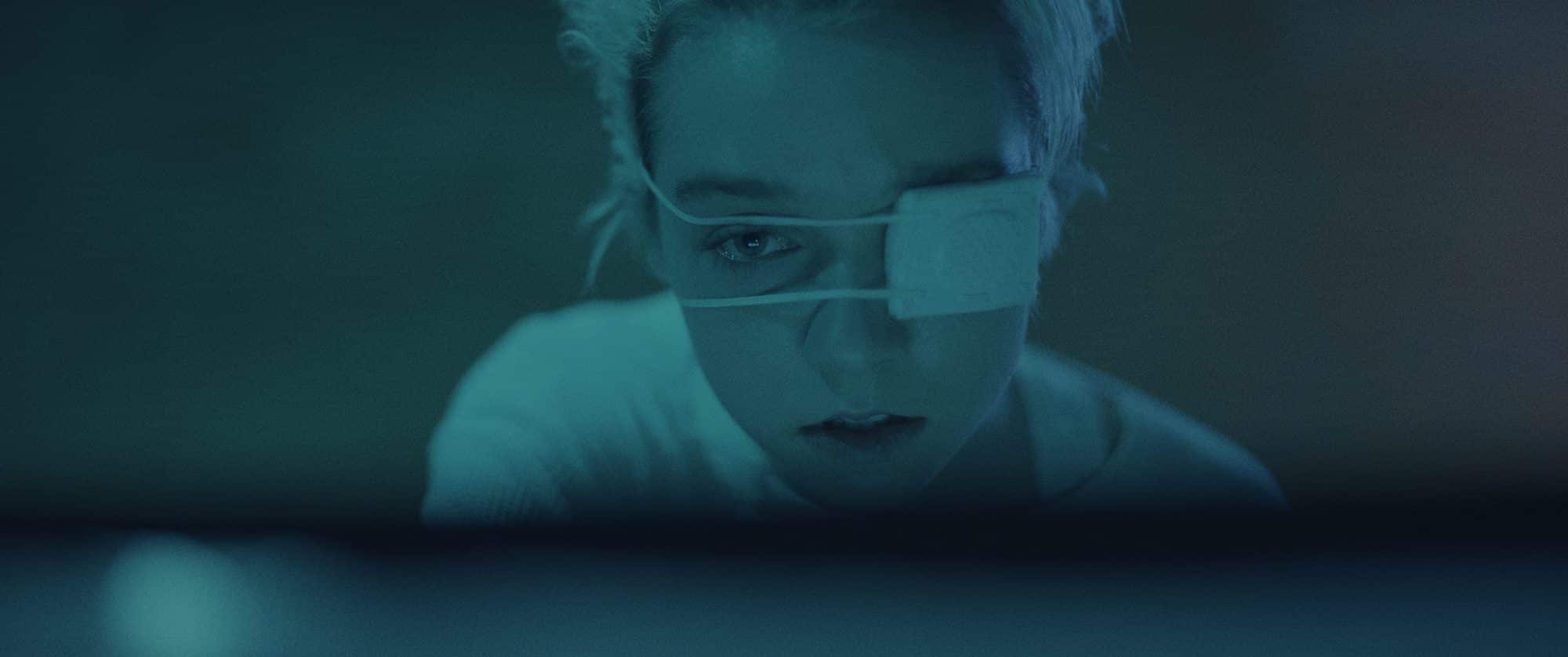 Edmonton will be seen like it's never been seen before on streaming services across Canada and in more than 90 theatres across the United States.
Come True,a nightmarish, slow-burn horror film, was shot entirely in this city by filmmaker Anthony Scott Burns, who is in the process of moving back to Edmonton himself. It's not a jump-scare kind of freak fest, but an ode to the shadows of our nightmares, of waking dreams. And a desolate Edmonton — with many scenes shot around 3 a.m. on weekdays — is the setting. The concrete, brutalist buildings of the University of Alberta are where the shadows lurk; but there are other recognizable locations, such as Take 5 Café in Beverly, and Lock Stock Coffee downtown.
There are times when the film uses Edmonton's lingering twilight to dramatic effect, and colourful shots of U of A labs that look straight out of Russian cinema or '70s sci-fi flicks.
But, the setting is supposed to be a creepy dreamscape, so Burns removed any signage that would indicate that, well, this is Edmonton. The city's name is never mentioned.
"People from Edmonton will recognize the areas where we shot," says Burns. "But, outside, it will be cool to see people wonder where this was filmed. I digitally removed all the licence plate logos. There's no signage, save for a couple of places. Growing up in Edmonton, I knew this city could double for a very lonely and desolate place."
Yet, despite the desolation, this is also about Burns's sense of place.
"I had spent my entire teenage years location scouting, I guess." he laughs. "There were places where I had shot short films when I was a teenager. These were places I wanted to revisit and code the film with. It wouldn't be only a cinematic dream, but my own personal dream. It is built on a lot of moments from my teenage years."
The movie opens with our hero waking up in a park. That comes right from Burns's memories, as he once spent the night in a Clareview park. He got in a fight with his dad and spent the night away from home.